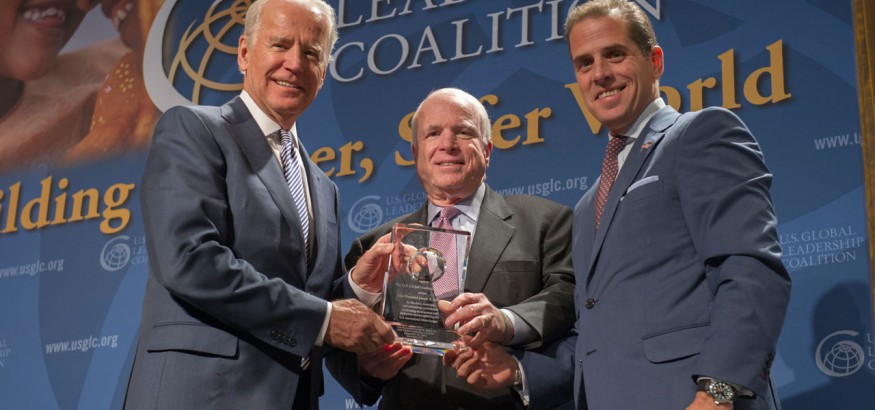 U.S. GLOBAL LEADERSHIP COALITION
CHALLENGE:
When funding for U.S. foreign assistance programs was at risk, the founders of the USGLC had the good sense to turn to Liz Schrayer to organize them into an effective, cohesive voice. In the years since, the work of Liz and her team has greatly enhanced our efforts, turning the USGLC into a power player in Washington circles.
– Selina Jackson & Sean Callahan, Co–Chairs, U.S. Global Leadership Coalition
In the mid-1990s, funding for the International Affairs Budget was at an all-time low with members of Congress bragging they didn't own passports. A handful of nongovernmental organizations (NGOs) came together to confront this situation and approached Schrayer & Associates to help them respond to these isolationist trends.
APPROACH:
Liz Schrayer strategized with the group of NGOs, helping them to create a presence and deliver a cohesive message on Capitol Hill. The early campaign evolved into the USGLC, referred to as the "strange bedfellows coalition", and is now considered one of the most effective advocacy groups in Washington.
RESULTS:
Broad-based coalition of over 400 businesses and non-profits, retired four-star generals and admirals, foreign policy experts, and activists in all 50 states
Advisory Council chaired by Colin Powell includes every living former Secretary of State
Built strong bipartisan support in Congress and among successive Administrations for U.S. global engagement
Achieved a level of funding for the International Affairs Budget 50% higher than when the USGLC was founded