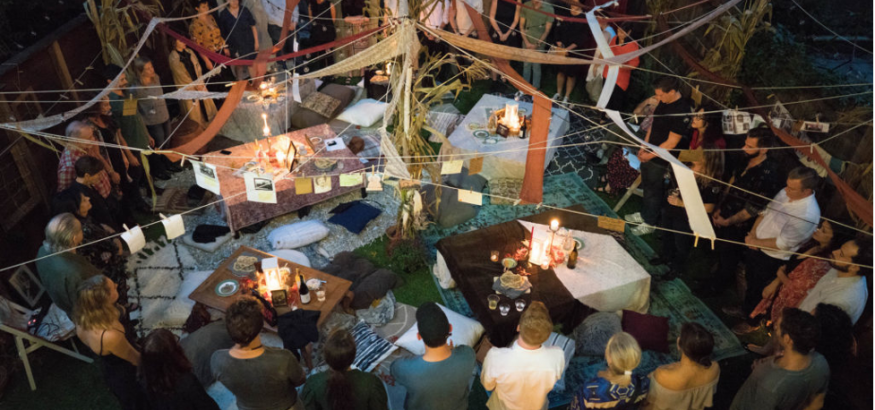 Challenge:
After 18 years making Jewish traditions and rituals more relevant for the 21st century – especially for younger and less affiliated Jews – Reboot came to Schrayer & Associates looking for help to build a more sustainable business model. While seeking to continue its mission of reinventing and reinforcing Jewish culture, Reboot recognized that it would need to change course if it was going to grow and re-imagine itself, becoming the powerhouse creative development arm of the Jewish community at the scale it envisioned. The question was how? How could they expand, moving away from their historic programming and implementation model to truly grow and deepen their network of young Jewish cultural creatives who would serve as the premier R&D platform in the Jewish world?
Approach:
Schrayer & Associates was transformative to Reboot, helping us understand who we are, how we can be most impactful and how we can soar to new heights. The work they did set us up with a Roadmap that has inspired our constituencies and has helped us weather this moment of pandemic uncertainty. – David Katznelson, Executive Director, Reboot
Schrayer & Associates immersed itself in learning all things Reboot by meeting with key stakeholders, conducting focus groups, interviews and surveying Board members, donors, network participants and staff to envision a Reboot 2.0. This process culminated in an interactive Board retreat at which S&A presented three potential models for Reboot's future. Creating our own "Shark Tank" experience, Board members divided up to fine tune each model. Working in small groups, participants updated financial structures, marketing, programs, and business plans before presenting their more fully-developed program to the entire Board. S&A finalized the winning model, incorporating it into a comprehensive Strategic Roadmap, which has positioned the organization for extraordinary impact.
Results:
Vastly boosted audience reach, engaging over 4 million viewers and participants with its content and programming – an increase of over 300%.
Translated audacious new ideas into action, including Saturday Night Seder, a first-of-its-kind digital storytelling experience that featured celebrities like Idina Menzel, Jason Alexander, and Dan Levy drawing over 1.5 million viewers and raising over $3.5 million for the CDC Foundation COVID-19 Emergency Response Fund in April 2020.
Expanded programming exponentially, more than tripling the number of new projects produced with an ever-expanding pipeline.
Established Reboot Studios, a research and development arm focused on investments towards Jewish arts and culture that are impactful and scalable.
Experienced nearly a 25% increase in annual revenues and a tripling of the operating reserve in the first two years of the Roadmap's implementation.
Launched a new brand and website that seeks to impact Jewish life through media, arts and culture.