Strategic Planning
We help organizations of all sizes create roadmaps to achieve their policy objectives.
Learn More
Events & Capitol Hill Days
In today's hybrid environment, we're not simply event planners – we're
influence
planners.
Learn More
Advocacy Campaigns
We leverage your message to make sure it reaches the right people at the right time.
Learn More
Training & Facilitation
Our critical training channels your stakeholders' energy and empowers them as advocates.
Learn More
Strategic Communications
When crafting a message, we help you break through the "noise" of Washington.
Learn More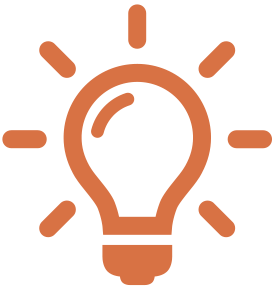 EXECUTIVE COACHING
---
We know what it takes to help your executive become the leader your organization needs.
Explore our winning strategies.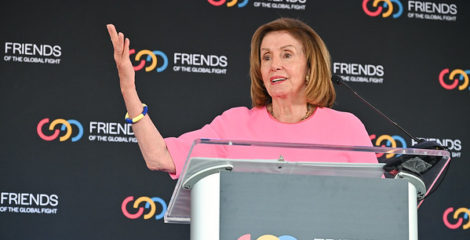 The sign outside the rooftop event said it all, so much so that Speaker Continue reading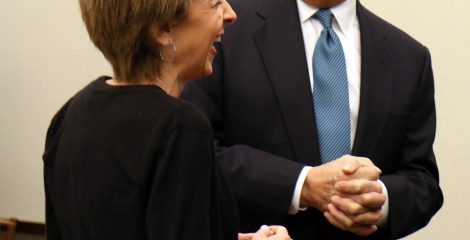 A TRIBUTE TO MY MENTOR AND FRIEND – GENERAL COLIN POWELL (1937 – 2021)
The Continue reading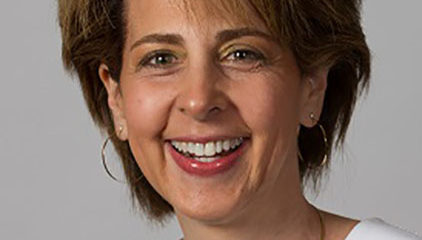 01/15/21
Our founders always imagined America as the shining city on a hill. Near the Continue reading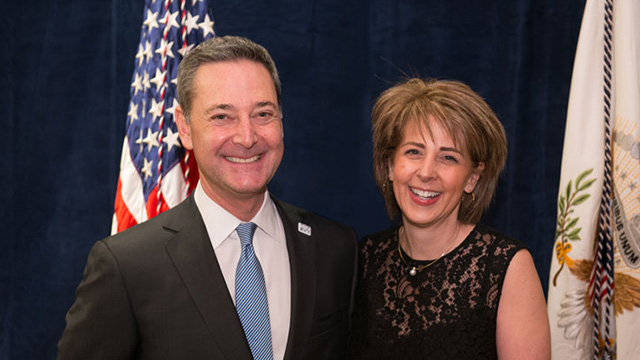 We are a Washington-based political consulting and strategic planning firm. We believe successful advocacy can change policy outcomes and citizen voices are at the center of every movement. That's why we are in this business.
With passion, commitment, and attention to details, we empower your advocates and amplify your voice to impact policy on Capitol Hill and across the country.
Schrayer & Associates curated and delivered a best in class virtual experience for our network during a particularly challenging time. The speakers, content and platform were interesting, relevant and seamless. Women across North America raved and have asked for the next series!

- Jenna Corman Mandel,

National Women's Philanthropy, Jewish Federations of North America

Schrayer & Associates was transformative to Reboot, helping us understand who we are, how we can be most impactful and how we can soar to new heights. The work they did set us up with a Roadmap that has inspired our constituencies and has helped us weather this moment of pandemic uncertainty. We are beyond grateful to have worked with people with such incredible expertise.

- David Katznelson,

Executive Director, Reboot

Schrayer and Associates was the perfect combination of excellent listeners and smart, strategic problem solvers. They were every bit as invested in our strategic roadmap as we were. Not only did they keep the project on track, they delivered an excellent product that I am proud to share with our members and funders.

- Rachel Laser,

President & CEO, Americans United for Separation of Church and State

Though I was taught never to mention a women's weight, S&A was worth its weight in gold

- Ellen Hattenbach,

Vice President for External Relations, Spertus Institute for Jewish Learning & Leadership

The Schrayer team was instrumental in us launching our highly successful Afterschool Challenge, a prominent annual event in Washington, D.C. Starting with just a handful of activists in 2002, today the program attracts hundreds of influential supporters from across the country and includes meetings with more than half the Congress.

- Jodi Grant,

Executive Director, Afterschool Alliance

When it became clear we needed a new strategic plan, we turned to Liz Schrayer. Liz and her team's comprehensive and interactive approach led us to a clearly defined roadmap that was embraced by our leadership – paving the way for our vision of becoming a political powerhouse in Washington and around the country.

- Ilyse Hogue,

President, NARAL Pro-Choice America

With extraordinary insight and energy, Schrayer & Associates helped turn our vision into reality, creating a signature Capitol Hill event and social media campaign that engaged diverse allies to thank Congress in celebration of America's global leadership role on behalf of child health and survival over the past 25 years.

- David Douglas,

Director, Advocates for Development Assistance

When our hospitals were facing devastating Medicaid cuts, Schrayer & Associates was an essential part of our team, helping us engage influential hospital leaders to make sure their voices were heard on Capitol Hill.

- Bruce Siegel,

MD, MPH, President & CEO, America's Essential Hospitals

When funding for U.S. foreign assistance programs was at risk, the founders of the USGLC had the good sense to turn to Liz Schrayer to organize them into an effective, cohesive voice.  In the years since, the work of Liz and her team has greatly enhanced our efforts, turning the USGLC into a power player in Washington circles.

- Selina Jackson and Sean Callahan,

Co–Chairs, U.S. Global Leadership Coalition