What Happens in Central America, Doesn't Stay in Central America | Opinion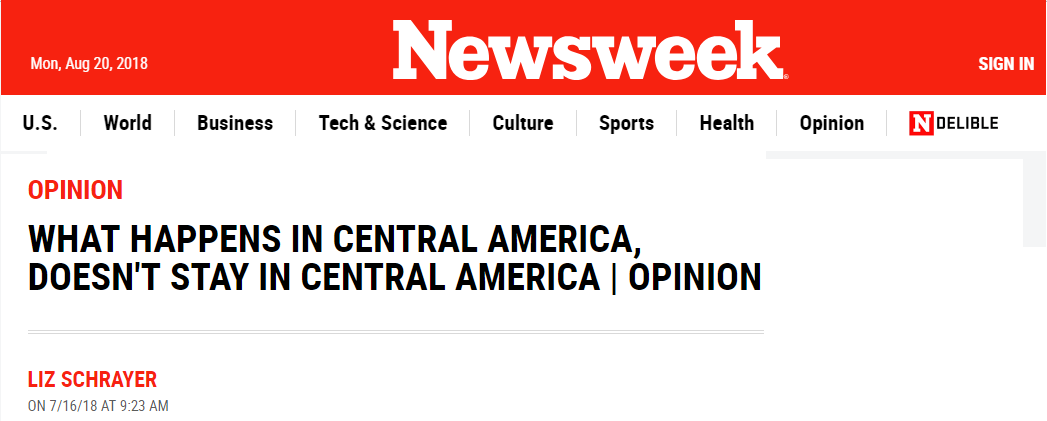 There isn't a mom or dad in this country who hasn't struggled with the heartbreaking images of children being separated from their parents at our southern border. Let me be clear—this needs to be fixed. But there is another image that is also haunting me as the struggle for immigration reform continues.
I recently watched an interview with Patricia, a young mother from El Salvador, sitting just on the other side of our southern border holding her 7-year-old son, Yohan. At the time, she knew that as soon as she crossed, she would likely be separated from him.
Read More Here
You can share this story by using your social accounts: